Hafnarfjall and the surrounding mountain area are fun places for hikes. The mountain and the surroundings are shaped by deep valleys and beautiful peaks where hiking is easy.
Hafnarfjall, as well as Skarðsheiði, is part of an ancient eruption site, disrupted by the glaciers of the Ice Age. Our hike goes from the start of the valley located by the center of the mountain and we take a somewhat challenging hike by the mountain ridge and the ridges between the peaks.
Price
From 22.900 ISK per person
Availability
All year – Wednesdays (as conditions allow)
We start at Háumelar, west of the start of the valley dividing Hafnarfjall. We head up the steep landslide of Tungukollur, 666 m. north. After that, the hardest part of the walk is over. The remainder is a comfortable walk around the valley going into Hafnarfjall, but there are alternating ascensions to peaks and descensions through ridges.
This first landslide is steep and has a bit of loose gravel but doable if careful. The tour heads up to the highest peak, Gildalshnjúkur, and onwards to the highest peak of the west side above the landslide. From there we follow the edges down to the start of our walk.
The ascension to the highest peak is 740 m. The overall ascension is more as we go up and down along the hike.
The hike takes approx 6 hours from the car park with a 774 m. elevation and the hike is about 10-11 km.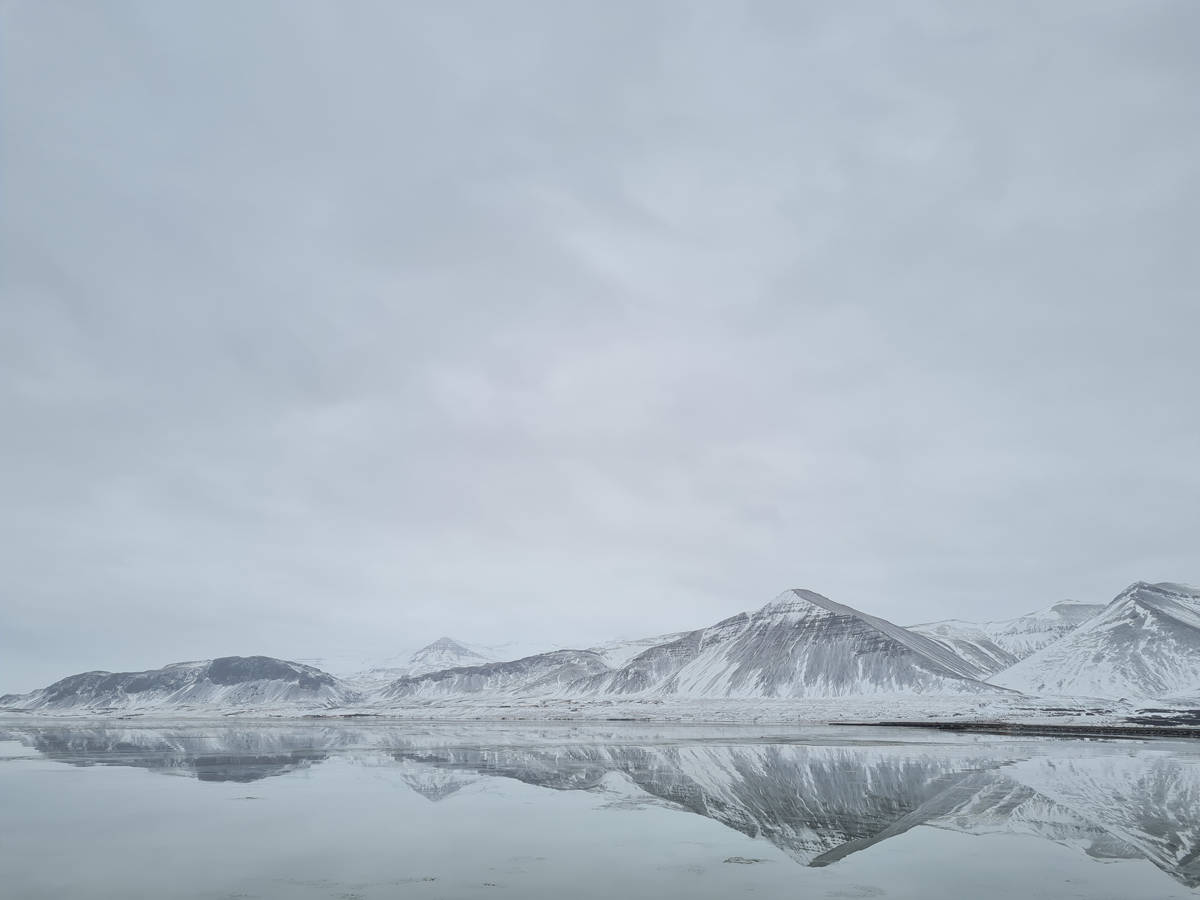 The meeting point is at the Hafnarfjall parking lot.
The meeting point is at the Hafnarfjall parking lot.